THE KONG & SHU PROJECT
www.facebook.com/thekongshuproject
HMONG MUSIC FOR-

WARD

EDUCATION (SUBMIT TODAY)

The Kong & Shu Project & Hmong National Development Present:

Hmong Music Forward Education CD

Are you ready to take your music to the next level and share it with the world? We think you are! After an open call, 10 selected entries will have the opportunity to work with the Kong & Shu Project and various producers to record their very own song.

Selected entries will be featured on an exclusive compilation CD, of which 100% of the proceeds will be donated to the Hmong National Development Educational Scholarship Fund. Entries for the Hmong Music Forward Education CD are open to all genres but must be an original song sung/delivered in Hmong.

----------------------------------

For more information & to download application, please visit: http://hndinc.org/conf.php?page=arts&sub=hmongmusic
Thank you for stopping by the official asiantown.net page of "The Kong & Shu Project" ...you are more than welcome to leave your comments/listen to the music/message us/add us as a friend.
Thank you for stopping by the official myspace page of "The Kong & Shu Project"...you are more than welcome to leave your comments/listen to the music/message us/add us as a friend.
The Kong & Shu Project is a project developed by Kong and Shu Lor. We are brothers from Morganton, North Carolina. The project was developed during the summer of 2007. We decided to take on the challenge in writing music in our native language. The project consisted of writing and composing Hmong music. Anyone can write music if they really put their heart into it. By writing music in Hmong, it's a great way for us to preserve our language and improve verbally. We hope the music we write will inspire or make your day better in some way.
By the end of the summer, with the songs we have completed, we thought we would make an album and share it with the world. We released our debut album "Pib Qhov Twg" in December of 2007 at the Metrodome Hmong New Year in Minneapolis, Minnesota. We hope to continue writing music and sharing with you all. If you would like to support us by purchasing a copy of the CD, please scroll down and check out the "Store" section. If you have any questions, you are more than welcome to ask us. There's nothing like the real CD!
The both of us have learned many things through the process of completing this CD. We learned that Music is something that should be appreciated and respected by all. It takes a lot of time and dedication. Music changes your emotions and helps get you through the day. If you happen to know a musician/artist/band, please support and thank them for preserving the beauty of music. This will only better and improve the Hmong Music Industry. If you ever have a chance to attend a concert or event with live music, we urge you to take the opportunity! We would like to say "Thank You/Ua Tsaug" to all of the people out there who supports the arts/music. You all are inspirations!
We are currently full-time college students. We try our best to make and write new music to share with the listeners. We have been working on our 2nd album for the past years and will be releasing it on July 4th, 2009 in St.Paul, Minnesota during the Annual Sports Tournament. We hope you are excited as we are. We look forward to keep sharing music with you all in the future.
Thank you,
- THE KONG & SHU PROJECT
QUICK BIO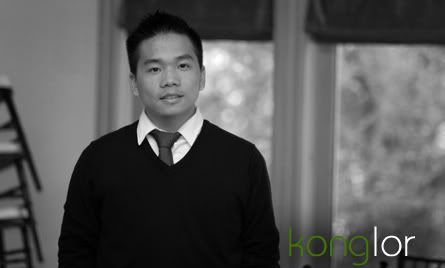 My name is Kong Lor. I'm 21 years old. I graduated in 2006 from East Burke High School, and currently a Junior at the University of North Carolina Greensboro as a Communication Studies major. I enjoy traveling and meeting new people. As of right now, I serve as the Youth Coordinator for the Hmong New Year Organization in North Carolina, Hmong Southeast Puavpheej Inc. One of my biggest goals is bringing the Hmong community together through the beauty of art and music. In the Hmong community, there are the ones that appreciates Hmong music, and the one who always complains about the Hmong Music Industry. Mahatma Gandi says: "You must be the change you wish to see in the world". From that, I say: "You must be the change you wish to see in the Hmong Music Industry". Don't sit back and complain as a Hmong musian gives it their best. I would like to thank all Hmong Musicians for having the passion and courage to keep striving for their goals.
Ua Tsaug,
Kong Lor


Hey, my name Shu Lor. I'm currently 19 and attending the University of North Carolina at Greensboro. Music has always been a big part of my life and I have a fine feeling it is always going to be. It's a great way to keep yourself busy and also a great way to express feelings, emotions, and experiences. If I could marry music I would probably do it. But then I would probably be the 9 trillionth person waiting for Ms. Music to be single :P But yea, all the music here is produced (played, composed, recorded, etc.) by me in my second bedroom I like to call REDroom Studio. Feel free to take a listen and download any material that is up for grabs. Thanks alot for stopping by and say hello, comment me, message me, shoot me an email, or even call me if you have my number :/ Until then, have a wonderful day!!.
Thank You,
Shu Lor
BUY YOUR COPY TODAY!

Own your copy today by clicking on the BUY NOW button. For mail-in orders, please send us money order or check payable to:

Fong Lor
1705 Hertford St.
Greensboro, NC 27403

Thank you for all your support!




Price: $12.00 (shipping included)