undefined
I'm not a princess.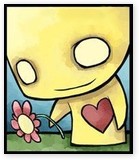 old, taken, college,employed, drive and loving my hunny =P
sORRY this IS a little plain! ok a lot plain..lol..
hit me up..bye u!
LOVE CAN SOMETIME be MAGIC, AND MAGIC CAN SOMETIME BE AN ILLUSION!
Ever since the day we met, i knew that you were special. I knew that my emotions had been touched and ever since that day, i fell in LOVE with you. i knew that i want to stay inlove with you and i knew that i would begin to grow as a person. Am sorry if i ever hurt you!
Look at your face it is so strong, look at your eyes it is so soft, i hear you speak your words are wise, i watch your actions, you are such an individualist, i talk to you, you understand the meaning behind whatever i say, and you are everything beautiful, am so lucky to have meet you and i want to tell you over and over again that i have fallen inlove with you!
-The thought of being happy seem like a distant memory-.