Yer
Speaking:
Jordan is a great guy.And when ur down.He's the one you kan always count on.
He is Singo or Taken.
Ask Him.
But yeah he's always thea to cheer me up.
he is like the best friend you would ever get.
Yup.
Okai the more i say.
The moreMYbig daddy is gonna be concieted.
Hehe.
Hey Jordan!
its benn long since i last talk to ur ass.
 well yeah hea go your plain page. i dunno what to do to it.
 Hehe. Dont push my head down the toliet aite?
Well yeah...Hmmm...how have you been Mr.Cow?
Hehe. Drinking alot of milk lately?
 Lol. oh well...meh? i've benn Great. i GUESS. anyways u knoe wat im really gonna kill u!
 and this time...it's for shure.
 Yup.
 so yeah i gotta save up money to but u a coffin.Lol.
 Jk i wont kill u until u die but maybe torture u really bad.
yea.because you knoe i love u to much.
And hey! are u still being the nast guy big daddy?
cause ur lilo gurl doesnt like it.ometimes.
Haha.ill katch u later my man cow.
Love u always!
Muahs.
you are hacked by your number 1 buddie! pangkouuuuu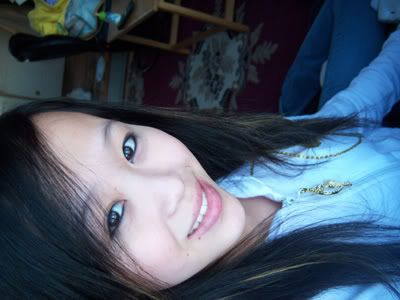 jordan, i miss talking to you :[ you're sucha buttface! thanks for being sucha sweetheart. you're always here for me. and for that i wanna thank you :] remember that no matter what will happens, we'll remine friends. o0owee....... i loveeeee youuuu!!!!! -pangkou
  HACKEd` By KristieXiong :]]
http://asiantown.net/MUAH-ME-BABy
h3y fabOlOUz--->i$h chO grl sMil3z bOi=b...12/10/07:8:45pm

ey jordan..hope chu like wat i leave in here fo cho lil ass..hahah jp...ain got much to say but i LOVE cha lil bOotay niga=b...hOlla at'cha lil ma smilez wen chu got the time. JORDAN ROCKS MY WORLD!!!---hiP_hOp_danCer